Contact our Vendor Relations department.
RFPs, RFIs and RFQs
Formal Bidding Opportunities - Products & Services
Memorial Healthcare has partnered with DemandStar, an online marketplace connecting us with an extensive network of suppliers nationwide, to streamline our Request For Proposal process. DemandStar is accessible to all suppliers and will give you instant access to open RFPs, bids, quotes and other opportunities with Memorial Healthcare.
To register your company with DemandStar please complete the following steps.
Step 1: Register
Step 2: Type "Memorial Healthcare System" in the search box
Step 3: Check out with your free agency registration by clicking "skip for now"
DemandStar is an independent entity and is not an agent of Memorial Healthcare. Memorial Healthcare is not responsible for errors and omissions transmitted through DemandStar. All solicitations must be completed in their entirety prior to the due date to be considered.
For questions regarding registration please contact DemandStar directly at hello@demandstar.com or 866-273-1863.
General Bidding Inquiries: Contact Us
Human Resources Publication Notices
2023 Meeting Dates
Florida Sunshine Act and Public Records Law
Proposer understands that MHS is a political subdivision of the State of Florida, and as such, is subject to Florida Statute 119, commonly known as the "Public Records Law." Proposer understands that any materials it submits in connection with this RFP will be subject to that law.
Accordingly, upon receipt, all proposals submitted become "public records" and shall be subject to public disclosure consistent with Chapter 119, Florida Statutes. Any Proposer that intends to assert that certain materials submitted by it are exempt from public disclosure under Chapter 119, Florida Statutes, must submit the materials in a separate bound document labeled "Name of Proposer, Attachment to Proposal Package, Solicitation No. # - Confidential Matter." Proposer must also identify the specific statute and subsection that authorized the exemption from the Public Records Law, in accordance with Florida Statutes. Failure to provide this information at the time of submittal, in accordance with Florida Statutes, and in the manner required above, may impact the review of Proposer's qualifications by MHS. Electronic responses and CD/DVD discs must also comply with this requirement (separate files) and separate any materials claimed to be confidential.
Except for the materials submitted in compliance with the forgoing, any claim of confidentiality on materials a Proposer asserts to be exempt and is placed elsewhere in the Proposal will be considered waived by the Proposer. Further, Proposer acknowledges and agrees that a failure by Proposer to prepare and label the exempt or confidential and exempt portions of its Proposal in the manner specified in this section of the RFP shall constitute a waiver by Proposer of any applicable exemptions from disclosure or any confidential status including ones that may be applicable to trade secrets under Florida law. By submitting a Proposal to this RFP, Proposer agrees to waive any cause of action or claim for damages it may have against MHS or any of MHS's board members, executives, officers, employees, or agents for the release of records in response to a public records request other than those that are prepared and labeled as exempt or confidential and exempt as described in this section. Proposer understands and agrees that, if a requestor of Proposer's Proposal files an action in court or another venue of competent jurisdiction arguing that any redacted portion of the RFP Response is not exempt or confidential and exempt under Florida law, then Proposer will, at its sole cost, defend its position. By submitting this RFP Proposal, Proposer agrees that to the extent MHS incurs liability for costs or attorney's fees (including, without limitation, those awarded to the party requesting the disclosure) in connection with such challenge or appeal, Proposer agrees to indemnify and hold harmless MHS for those costs and fees.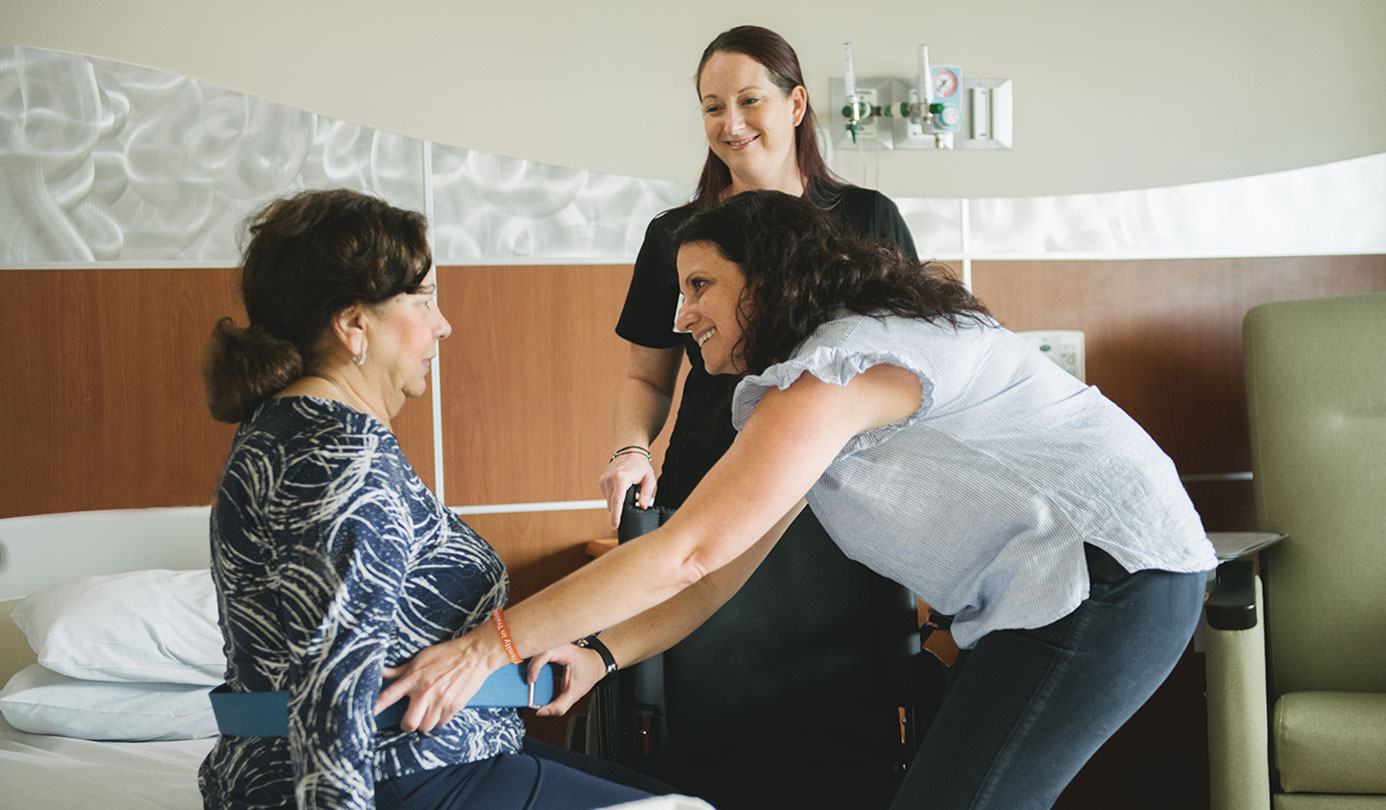 Patient and Family Centered Care
We treat patients and family members as partners in healthcare.
It matters to you. It matters to us.
Quality and Safety Data for Memorial Healthcare System
Our goal is to provide our patients with the information they need to make informed choices for themselves and their families.
View Quality and Safety
You have a Right to Know About Prices
We want to give you the information you need to make important healthcare decisions, including the costs of our services.
View Pricing
Take charge of your health and see what sets our care apart