Explore Our Ostomy Clinic Services
Outpatient Ostomy Clinic
At Memorial Regional Hospital/Joe DiMaggio Children's Hospital Outpatient Ostomy Clinic, our goal is to provide quality care to adults and children who have had ostomies. For patients with various urological or gastrointestinal conditions or traumas, an ostomy or stoma may be permanent or temporary while the body heals.
Ostomy Procedures
There are several types of ostomy procedures, including:
Colostomy — colon
Ileostomy — small intestine
Urostomy — urinary system
Our multidisciplinary team includes certified wound, ostomy and continence nurses with more than 25 years of combined experience caring for patients in this specialty. We offer a variety of care and support, including:
Preoperative and postoperative education on living with a stoma
Appliance selection and application
Peristomal skin complications and care
Dietary counseling
Routine stoma care
Support for coping with lifestyle modifications
Providing Self-Care and Lifestyle Support
Patients and their families receive preoperative counseling about the benefits of the operation and ways to help be healthy and active after surgery. Through education and reassurance, we help prepare patients and their families to care for the stoma and manage changes to their lifestyles.
When the patient is a child, we help parents and other caregivers understand the child's needs. Specially trained nurses work with family members before and after the surgery to help them gain the skills and build the confidence they need to manage their child's care.
When preparing for surgery, many patients express concerns about managing relationships and social situations following surgery. Our compassionate and experienced team is prepared to offer the support and resources that can help patients, their families and caregivers cope with the physical and emotional impacts of ostomy.
Following surgery, patients and families are taught how to care for stomas, how to select and apply products, and how to manage daily lifestyle routines. This includes nutrition counseling and guidance on resuming recreational activities.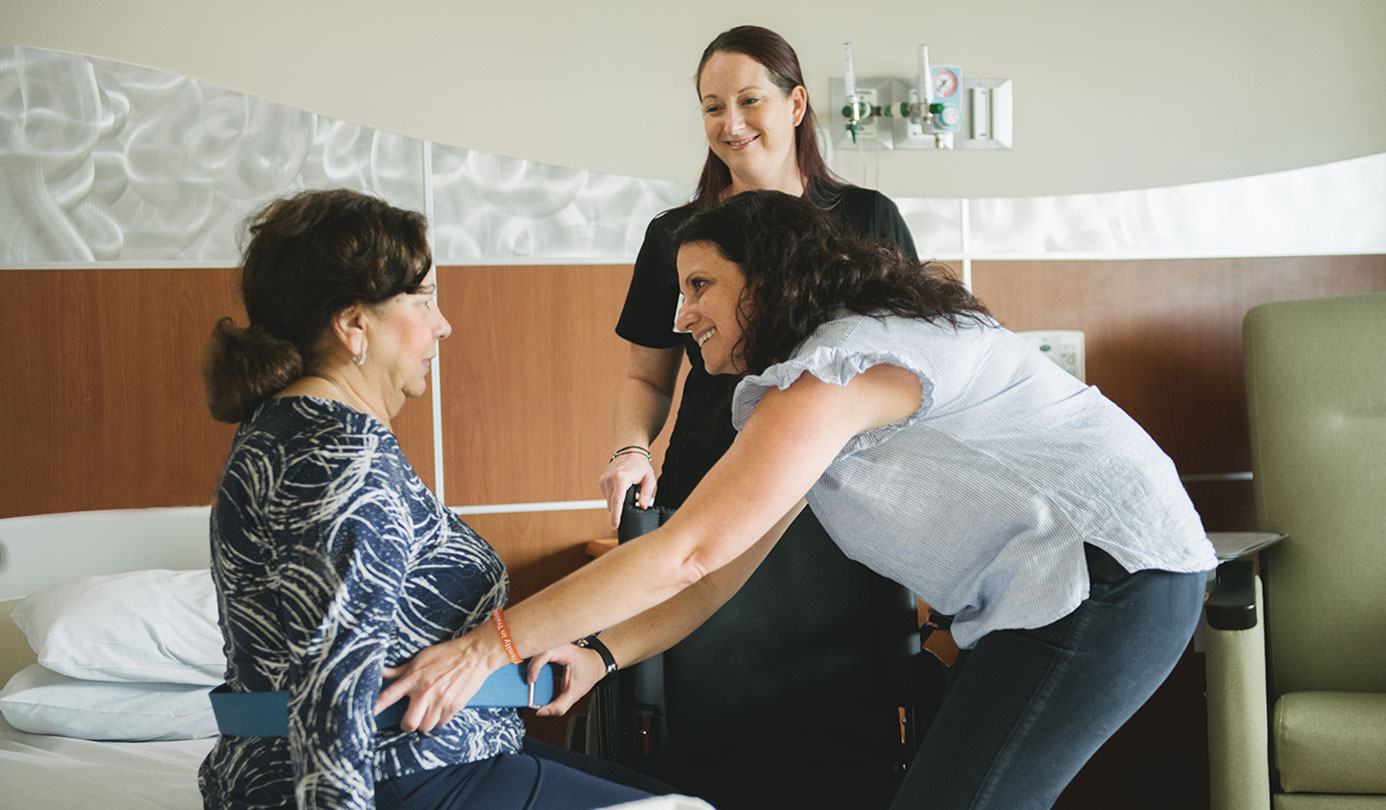 Patient and Family Centered Care
We treat patients and family members as partners in healthcare.
It matters to you. It matters to us.
Quality and Safety Data for Memorial Healthcare System
Our goal is to provide our patients with the information they need to make informed choices for themselves and their families.
View Quality and Safety
You have a Right to Know About Prices
We want to give you the information you need to make important healthcare decisions, including the costs of our services.
View Pricing