Michelle DeFreitas, MD
Family Medicine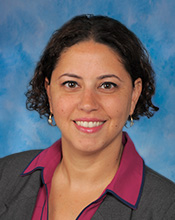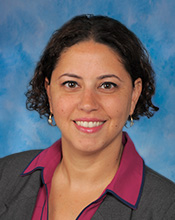 Memorial Urgent Care Center
1740 Sheridan Street
Hollywood, FL 33020
954-927-0945
Memorial Urgent Care Center
16620 Sheridan Street
Pembroke Pines, FL 33331
954-602-5048
Memorial Urgent Care Center
8665 NW 186th Street
Hialeah, FL 33015
About Me
I am an urgent care physician at Memorial Healthcare System.
Before becoming a physician, I was a social worker helping children with disabilities and their families in Broward County. During that time, I saw the need for family doctors who could take more time with some patients and their families to provide more individualized, comprehensive care. That inspired me to pursue a career in medicine – so I could fill the void that I saw in many patients' lives.
Many factors can influence a family's health, including environmental and social factors. I take my time to get to know each family and patient that I treat, and not only meet their immediate health concerns, but also give them the tools, resources and guidance to meet their long-term health goals. At Memorial, we have the infrastructure and support system in place that makes it easy and convenient for patients to access the services they need.
Before joining Memorial, I completed a three-year family medicine residency-training program at West Kendall Baptist Hospital/ Florida International University.
My current research interests focus on many aspects of women's health.
Related Medical Services
Hospital Affiliations
Gender
Education
Education
St. Matthew's University, 2012
Internships
Baptist Hospital Of Miami, 2014, Family Medicine
Residency
Baptist Hospital Of Miami, 2016, Family Medicine
Fellowships
Certifications
American Board of Family Medicine-Family Medicine
Awards, Achievements, and More
Awards
Circle K International Community Service Recognition, St. Matthew's University School of Medicine
Quentin Burdick Rural Interdisciplinary Scholar, University of South Florida College of Public Health
University of South Florida Academic Multicultural Scholar Award, University of South Florida College of Public Health