Emergency Medicine Residency Administration
Jonathan Rose, MD, MBA
Residency Program Director
Residency: Maimonides Medical Center Program
Leon Melnitsky, DO
Associate Program Director
Residency: Mount Sinai Medical Center of Florida, Inc. Program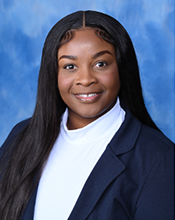 Chemene Michel, BPA
Program Administrator
Emergency Medicine
Anthony Suarez, MHSA
Program Administrator
Emergency Medicine
It matters to you. It matters to us.
Quality and Safety Data for Memorial Healthcare System
Our goal is to provide our patients with the information they need to make informed choices for themselves and their families.
View Quality and Safety
You have a Right to Know About Prices
We want to give you the information you need to make important healthcare decisions, including the costs of our services.
View Pricing