Christina Ortega, PSYD
Neuropsychology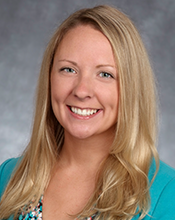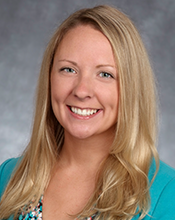 JDCH Pediatric Psychology
1150 N. 35th Avenue Suite 525
Hollywood, FL 33021
954-265-6950
About Me
Christina Ortega, PsyD, is a pediatric neuropsychologist at Joe DiMaggio Children's Hospital. She completed her doctorate degree in clinical psychology at George Washington University before completing an internship at Miami Children's Hospital and a formal two-year fellowship in neuropsychology at Phoenix Children's Hospital (PCH). After remaining at PCH as faculty for a few years, Dr. Ortega moved back to Florida to start the Cardiac Neurodevelopmental Follow-Up Program at Joe DiMaggio Children's Hospital.
She specializes in working with children who have medical conditions or medical treatment that has impacted the brain. While her background is in a wide array of medical conditions (including pre- and post-surgical epilepsy evaluations, chiari malformations, genetic disorders, traumatic brain injuries, strokes, neurofibromatosis, hypothalamic hamartomas, meningitis, etc.) at the children's hospital, her primary populations include referrals from the cardiac, oncology, and neuro-oncology teams, with patients ranging in age from 6 months up to young adults in their mid-20s.
She is also a member of the Comprehensive Neuromuscular Disorders Clinic. Dr. Ortega's comprehensive evaluations assess intellectual functioning, language, nonverbal abilities, motor skills, memory, attention, executive functioning, academics, adaptive functioning, and social, emotional, and behavioral well-being. She also conducts play-based neurodevelopmental evaluations. Dr. Ortega works with the patients and their families, medical teams, schools, and outside therapists to ensure each child's unique profile is understood and that the child is receiving all of the support and accommodations necessary to help them thrive and improve their quality of life.
Hospital Affiliations
Gender
Education
Education
George Washington University, 2014
Internships
Kennedy Krieger Institute, 2013
Residency
Miami Children's Hospital, 2014
Fellowships
Phoenix Children's Hospital, 2016, Pediatric Neurology