Ximena Flanders, PSYD
Psychology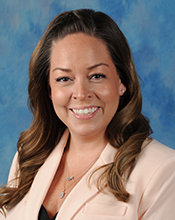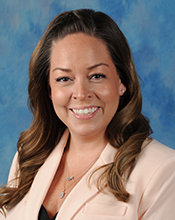 JDCH Pediatric Psychology
1150 N. 35th Avenue Suite 525
Hollywood, FL 33021
954-265-6950
About Me
I am a pediatric psychologist at Joe DiMaggio Children's Hospital, where I am committed to providing high-quality psychological care for children, adolescents, young adults and their families. I specialize in providing assessment and intervention services that focus on the relationship between our cognitive, social, emotional, behavioral and physical health.

I use an evidence-based treatment approach to promote positive health behaviors, improved emotional and physical functioning, optimize coping/adjustment, and enhance overall mood and well-being. I also have a special interest in working with children and families facing complex medical challenges and pediatric chronic pain.

I have known I wanted to be a pediatric psychologist since middle school when I participated in a peer counseling class. I learned then – and am still inspired now – by how active listening, empathy and kindness can make an incredible impact on those around you.

It is incredibly rewarding to work with children, adolescents and their families. I enjoy meeting new families and joining them as we work together in finding creative methods that improve patient and family coping, adjustment and emotional healing.

In addition to my clinical work, I have contributed to the growing professional literature. Some of my contributions include co-authoring an academic book chapter focused on pediatric sleep, professional journal articles (e.g., case studies, pediatric chronic pain and behavioral pediatrics), and participation in media interviews to share information on identifying and supporting those with anxiety, low mood and facilitating adjustment during and after the global pandemic. I have also been an invited to present at international conferences focused on pediatric chronic pain.

I am also a proud mom, wife, sister, daughter and friend, and these are my proudest titles of all.
Hospital Affiliations
Gender
Languages
Education
Education
Nova Southeastern University, 2012
Residency
Kennedy Krieger Institute, 2012
Fellowships
Johns Hopkins Hospital, 2013
Awards, Achievements, and More
Publications
Please view Dr. Ximena Flanders publications on
PubMed
.
Research
My research interests include behavioral pediatrics, and assessment and intervention to promote coping and recovery in youth with acute or chronic illness and chronic pain.