Mohammad Ansari-Lari, MD, PHD
Anatomic and Clinical Pathology, Hematology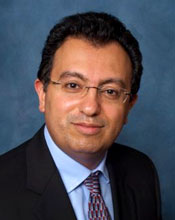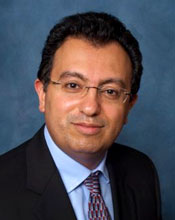 Pathology Consultants Of South Broward
3501 Johnson Street Dept: Pathology
Hollywood, FL 33021
954-985-3471
About Me
Chief Pathologist, Memorial Regional Hospital
Medical Director, Hematopathology and Coagulation, Memorial Healthcare System

Dr. Mohammad Ansari-Lari is a board-certified doctor of pathology and clinical hematology. After graduating summa cum laude from the University of North Carolina with degrees in biology and chemistry, he earned his medical degree from the Baylor College of Medicine in Houston. He completed his residency in anatomic and clinical pathology and his fellowship in hematopathology at the Johns Hopkins Hospital in Baltimore.

Hospital Affiliations
Gender
Education
Education
Baylor College Of Medicine, 1999, Anatomic and Clinical Pathology
Residency
Johns Hopkins University, 2004, Anatomic and Clinical Pathology
Fellowships
Certifications
American Board of Pathology-Anatomic Pathology & Clinical Pathology
American Board of Pathology-Hematology
Awards, Achievements, and More
Awards
Awards and honors
The Joseph C. Eggleston Award for Excellence in Surgical Pathology, 2003
Fifth Annual Pathology Young Investigators' Day Award, 2003
Fourth Annual Pathology Young Investigators' Day Award, 2002
Basic Science Honors Award, Baylor College of Medicine, 1998
Full Scholarship Award, Physician Scientist Program, Baylor College of Medicine, 1990-1999
Summa Cum Laude, University of North Carolina, 1990

Professional organizations
U,S. Academy of Pathology
Canadian Academy of Pathology
American Society of Hematology
College of American Pathologists
Association for Molecular Pathology
Clinical Cytometry Society

Recent publications
"DRAQ5-Based, No-Lyse, No-Wash Bone Marrow Aspirate Evaluation by Flow Cytometry," American Journal of Clinical Pathology, 2008
"Blastic Mantle Cell Lymphoma with a Burkitt Translocation," Leukemia & Lymphoma, 2008