Privacy Policy for our Foundations
We take the issue of privacy very seriously and we are working hard to ensure your trust in Memorial Foundation (the Foundation) and the services we provide on this website.

There are several opportunities on our website for you to provide us with personal information such as your name, mailing address and e-mail address. If you choose to share any personal information with us, we may store it and use it for marketing and statistical purposes to be used exclusively by the Foundations and/or Memorial Healthcare System. We do not share your information with any other company; however, Memorial Healthcare System is a public institution and is required by law to disclose public records under Florida Statute chapter 119. Please rest assured, however, we will not share your information with any party for any purpose other than that required by law. Additionally, we use the information you submit to constantly improve the information and services offered.
Foundations and/or Memorial Healthcare System
If you have any questions concerning our privacy policy, please e-mail the Webmaster at MHSFoundation@mhs.net. The Foundations reserve the right to amend our privacy guidelines from time to time. Accordingly, we recommend you read these privacy guidelines when you choose to visit our site.
Terms of Use
Please Read These Terms and Conditions of Use Carefully
Memorial Foundation ("the Foundation") provide information about the South Broward Hospital District d/b/a Memorial Healthcare System ("Memorial Healthcare System"). Memorial Healthcare System is a special tax district created by the laws of the State of Florida It maintains its Web site as an informational service to persons residing in the tri-county area of Broward, Palm Beach and Dade counties, Florida. By using this Web site, you are agreeing to comply with and be bound by these terms of use. If you do not agree with these terms, do not use this site. The Foundation and Memorial Healthcare System reserve the right, at their discretion, to change, modify, add, or remove portions of these terms at any time. Please check these terms periodically for changes.
Third Party Information
Any reference made by this Web site to any specific commercial product, process, or service (or provider of such product, process or service) by trade name, trademark, hyperlink, banner advertisement or otherwise, does not constitute or imply an endorsement, recommendation, or favoring by the Foundation. Content on this Web site may be provided by third parties. Any opinions, advice, statements, services, offers or other information expressed or made available by third parties, including information providers, users or others, are those of the respective author(s) or distributor(s) and do not necessarily state or reflect those of the Foundation.
Not Medical Advice
The information available through the Foundation and Memorial Healthcare System Web sites is provided for informational purposes only. Nothing contained in the website is intended to be used for medical diagnosis or treatment. The information provided in this website cannot and should not be relied upon to diagnose or treat a medical condition. The information provided is not a substitute for a face-to-face consultation with your doctor or health care provider. In using this site, you assume full responsibility and all risk for the appropriate use of the information contained in the website.
Warranty and Limitation of Liabilities
IN USING THE FOUNDATION AND/OR MEMORIAL HEALTHCARE SYSTEM WEBSITE, YOU AGREE THAT THE INFORMATION PROVIDED BY THE FOUNDATION AND/OR MEMORIAL HEALTHCARE SYSTEM AND ITS LICENSORS ARE PROVIDED "AS IS, AS AVAILABLE" WITHOUT WARRANTY, EXPRESS OR IMPLIED, AND THAT YOU USE THE WEBSITE AT YOUR OWN RISK. TO THE FULLEST EXTENT PERMISSIBLE PURSUANT TO APPLICABLE LAW, THE FOUNDATION AND MEMORIAL HEALTHCARE SYSTEM DISCLAIMS ALL WARRANTIES, EXPRESS OR IMPLIED, INCLUDING, BUT NOT LIMITED TO, IMPLIED WARRANTIES OF MERCHANTABILITY AND FITNESS FOR A PARTICULAR PURPOSE. YOU FURTHER AGREE THAT MEMORIAL HEALTHCARE SYSTEM AND ANY OTHER PARTIES INVOLVED IN CREATING AND DELIVERING THE CONTENTS OF THE WEBSITE HAVE NO LIABILITY FOR DIRECT, INDIRECT, INCIDENTAL, PUNITIVE, OR CONSEQUENTIAL DAMAGES WITH RESPECT TO THE INFORMATION OR CONTENT CONTAINED ON OR OTHERWISE ACCESSED OR PURCHASED THROUGH THE WEBSITE.
THE FOUNDATION AND MEMORIAL HEALTHCARE SYSTEM DO NOT WARRANT OR MAKE ANY REPRESENTATIONS REGARDING THE USE OR THE RESULTS OF THE USE OF THE MATERIALS IN THIS WEBSITE OR ANY OTHER WEBSITE IN TERMS OF THEIR CORRECTNESS, ACCURACY, RELIABILITY, OR OTHERWISE.
Use of Copyrighted Materials and Other Intellectual Property
The information available through the Foundation and Memorial Healthcare System website is the property of the Foundation and Memorial Healthcare System or its licensors and is protected by copyright, trademark, and other intellectual property laws. Other names and logos contained in this site may be trademarks or registered trademarks of their respective company. Information received through the website may be displayed, reformatted, and printed for your personal, non-commercial use only. You agree not to reproduce, retransmit, distribute, disseminate, sell, publish, broadcast, or circulate the information owned by the Foundation and Memorial Healthcare System or its licensors received through this Web site to anyone, including but not limited to others in your organization. Any copy made of information obtained through this Internet site must include the copyright notice. Use, reproduction, copying, or redistribution of the Foundation or Memorial Healthcare System's logos or other marks is strictly prohibited without written permission from the Foundation or Memorial Healthcare System.
Accessibility
This website is designed to be accessible to visitors with disabilities, and to comply with federal guidelines concerning accessibility. We welcome your comments. If you have suggestions on how to make the site more accessible, please contact us at MHSFoundation@mhs.net.
Reading or Downloading
We collect and store only the following information about you: the name of the domain from which you access the Internet (for example, aol.com, if you are connecting from an America Online account, or princeton.edu if you are connecting from Princeton University's domain), the date and time you access our site, and the Internet address of the website from which you linked to our site.
We use the information we collect to measure the number of visitors to the different sections of our site, and to help us make our site more useful to visitors.
Online Profile Updates and Donations
If you complete the Profile update form and share your personally identifying information, this information will be used only to provide you with more targeted content. We may use your contact information to send further information about our organization or to contact you when necessary. You may always opt-out of receiving future mailings; see the "Opt Out" section below.
Sending Us an Email
You also may decide to send us personally identifying information, for example, in an electronic mail message containing a question or comment, or by filling out a Web form that provides us this information. We use personally identifying information from email primarily to respond to your requests. We may forward your email to other employees who are better able to answer your questions. We may also use your email to contact you in the future about our programs that may be of interest.
We want to be very clear: We will not obtain personally identifying information about you when you visit our site, unless you choose to provide such information to us. Providing such information is strictly voluntary. Except as might be required by law, we do not share any information we receive with any outside parties.
If you sign up for one of our email lists, we will only send you the kinds of information you have requested. We won't share your name or email address with any outside parties.
Kids and Privacy
For children who visit our site, special rules apply. We do not request personal information about children, such as first and last name or street address and city. When kids send emails to us, their online contact information (email address) is not used to re-contact them and is not maintained in retrievable form.
Opt-Out or Change Your Contact Information
Our site provides users the opportunity to opt-out of receiving communications from us through a special online form. You may choose to receive only specific communications or none at all. You may also update your contact information previously provided to us through another online form. You cannot remove yourself from our database, but you can prevent unwanted communication.
Questions About Our Policies
If you have any questions about this privacy statement, the practices of this site, or your dealings with this website, you can contact us at MHSFoundation@mhs.net.
State Disclosures
Your gift is very much appreciated and fully deductible as a charitable contribution. A copy of our latest financial report may be obtained by writing Memorial Foundation, 3329 Johnson Street, Hollywood, FL 33021 (954) 265-3454. If you are a resident of one of these states, you may obtain financial information directly from the state agency: FLORIDA – A COPY OF THE OFFICIAL REGISTRATION AND FINANCIAL INFORMATION MAY BE OBTAINED FROM THE DIVISION OF CONSUMER SERVICES BY CALLING TOLL-FREE, 1-800-435-7352 (800-HELP-FLA) WITHIN THE STATE OR VISITING www.floridaConsumerHelp.com. REGISTRATION DOES NOT IMPLY ENDORSEMENT, APPROVAL, OR RECOMMENDATION BY THE STATE. Florida Registration # CH4059.
To schedule an appointment at any of our locations, please call centralized scheduling at
954-276-5500
Contact our Centralized Scheduling Department to get a price quote or schedule an appointment.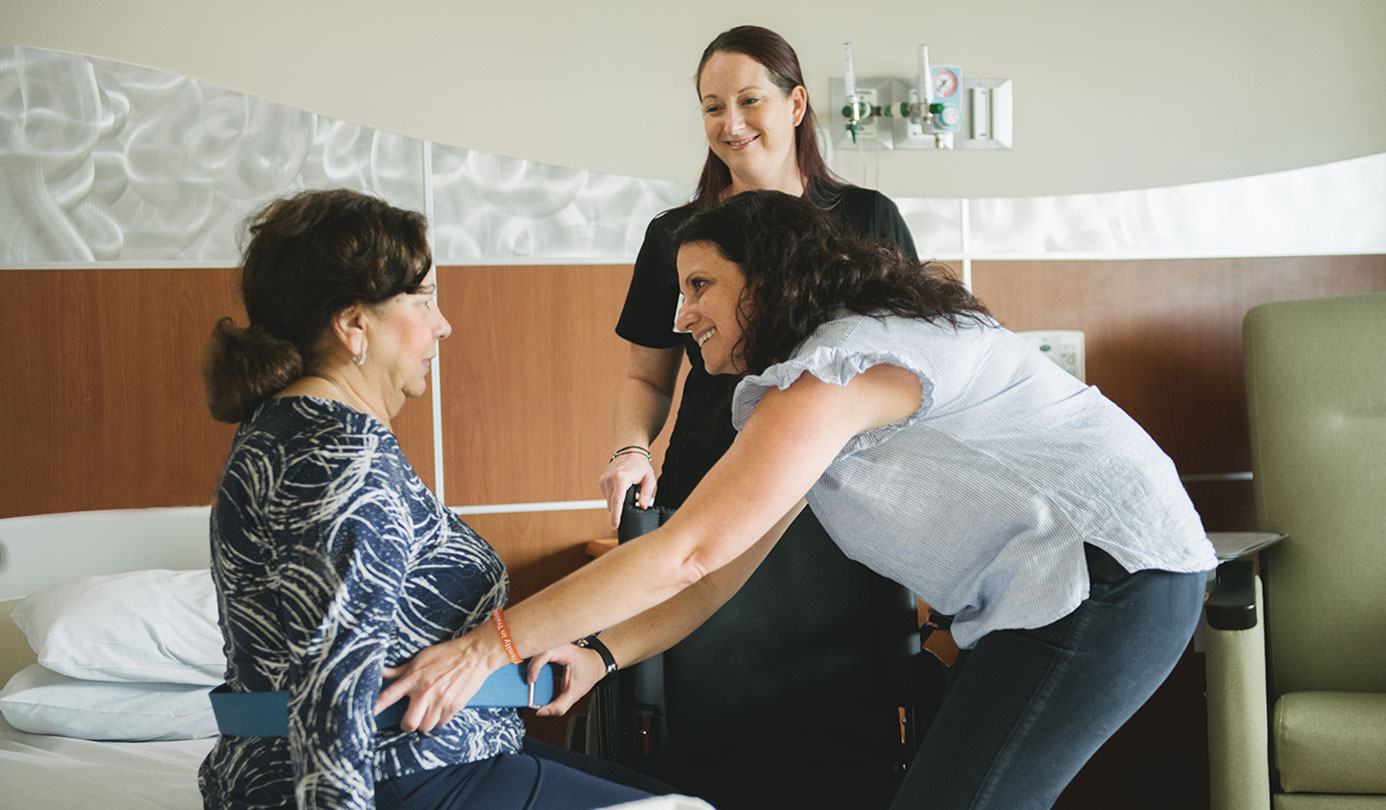 Patient and Family Centered Care
We treat patients and family members as partners in healthcare.
It matters to you. It matters to us.
Quality and Safety Data for Memorial Healthcare System
Our goal is to provide our patients with the information they need to make informed choices for themselves and their families.
View Quality and Safety
You have a Right to Know About Prices
We want to give you the information you need to make important healthcare decisions, including the costs of our services.
View Pricing
Take charge of your health and see what sets our care apart