Patient and Family Advisory Council
About the Patient and Family Advisory Councils
The participation of patients and family members on our Advisory Councils is very important to enhancing the quality of the healthcare experience. As a council member, you can:
Work along with healthcare professionals to tackle issues that are easier to see from "the other side of the bed"
Identify things that are more important to patients and families than healthcare professionals may have realized
Be an important part of helping us to continually improve our healthcare services to you, your family and our community
With your input, we can design programs and services that meet real healthcare needs as patients and families define them.
Roles for Advisors
There are many kinds of advisory roles that you can play besides being on a formal committee. You may wish to participate in other activities – for example, providing training to professionals or reviewing written materials. Opportunities to build your skills in new areas may be something you really want to do. Here are some examples:
Members of task forces
Advisory board members
Program evaluators
Co-faculty for staff education
Mentors for other families
Grant reviewers
Reviewers of audiovisual and written materials
Participants in focus groups
Members of committees hiring new staff
Fundraisers
Participants at conferences and working meetings
Participants in quality improvement initiatives
To apply for a position as an Advisor, click here for a downloadable form.
Joining the Patient and Family Advisory Councils
We're Looking for People Who Have:
A desire to make a positive difference in the healthcare system
A positive approach and the ability to see many different points of view
Enthusiasm about the hospital's mission of excellence, quality, safety, community focus and customer satisfaction
The ability to share both positive and negative experiences in a constructive way
The ability to communicate, listen to, and work with families and staff whose background, experiences, and styles may be very different from their own
A willingness to share their own experiences with others
An attitude that values partnership and teamwork
Advisors attend a volunteer orientation, at which several important aspects of privacy and confidentiality, as well as safety and other organizational priorities and practices, are discussed. The Volunteer Services department also conducts a background check and provides you with a hospital ID badge, indicating you are a patient/family advisor.
Apply Today
If you are interested in becoming an advisor, please complete the downloadable application form below and return it to us via e-mail, fax, or postal mail:
E-mail: PFCC@mhs.net
Phone number: 954-265-3000
Fax number: 954-265-0199

Memorial Healthcare System
Attn: Joyce Dorn
JDCH Director
Patient and Family Centered Care
1005 Joe DiMaggio Drive
Hollywood, FL 33021
954-265-0196 (Office)
Once we have received your form, a member of our staff will contact you to continue the application process, which includes a personal interview and background check.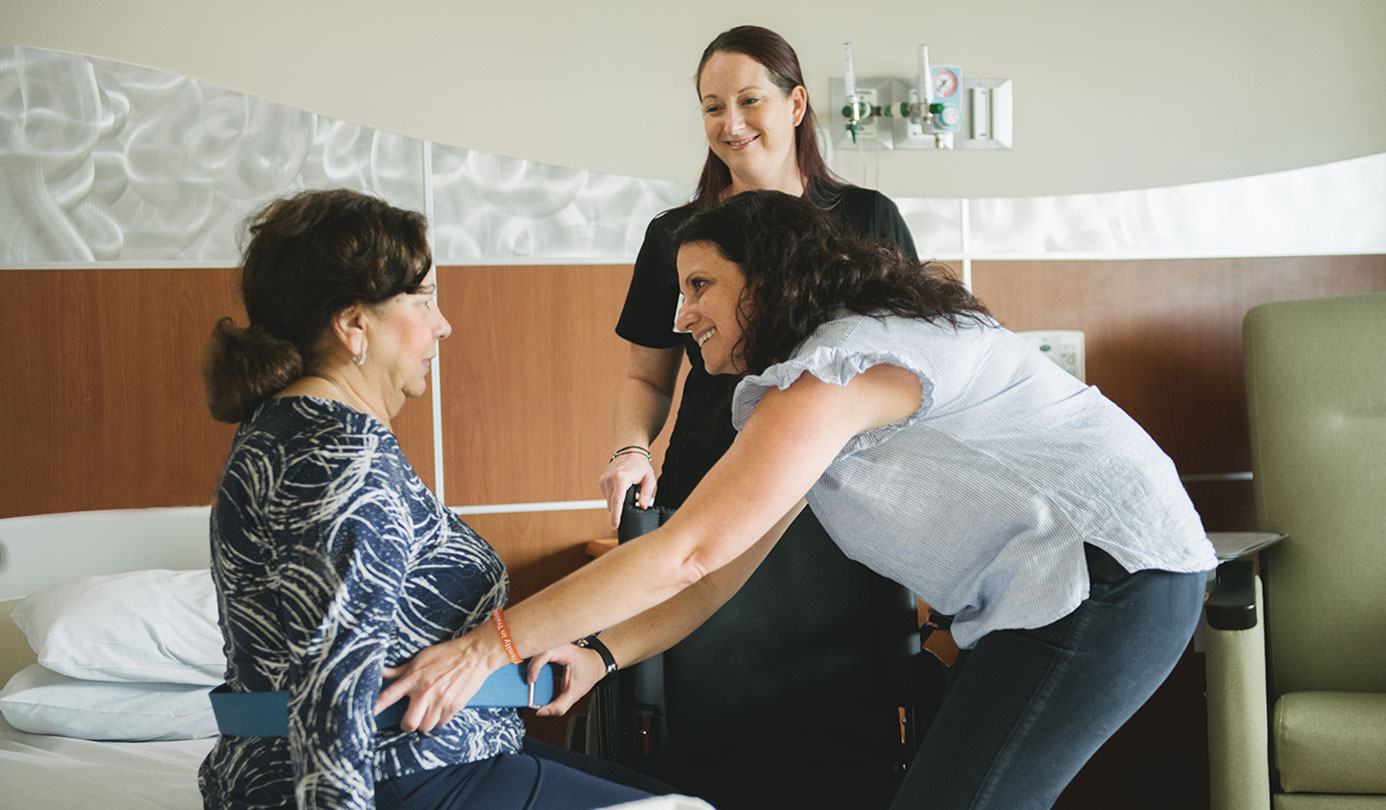 Patient and Family Centered Care
We treat patients and family members as partners in healthcare.
It matters to you. It matters to us.
Quality and Safety Data for Memorial Healthcare System
Our goal is to provide our patients with the information they need to make informed choices for themselves and their families.
View Quality and Safety
You have a Right to Know About Prices
We want to give you the information you need to make important healthcare decisions, including the costs of our services.
View Pricing