Infectious Disease Fellowship Admissions
Admissions Overview
ERAS Program ID: 146-111-4002
NRMP Number: 2085146F0
We offer two (2) PGY4 positions for the 2024-2025 academic year.
We will participate in the NRMP match.
Interviews are granted on an invitation-only basis. The program administrator will contact those candidates chosen for interview.
Application Requirements
The NRMP has a calendar of events for medical specialties fellowship match. Incomplete or late applications will not be reviewed.
Passing scores in Steps 1, 2, and 3 of USMLE or COMLEX-USA 1, 2, and 3.
Medical school transcript
Medical School Performance Evaluation (MSPE), formerly the Dean's letter.
Curriculum Vitae
Personal Statement
Three letters of recommendation, including one from your Internal Medicine Residency Program Director.
ECFMG certification is required for all Foreign Medical Graduates.
E-mail address (we will respond to all questions via e-mail)
Currently enrolled in, or completed within the last 3 years, an ACGME, AOA, ACGME-I Advanced Specialty, RCPSC, CFPC accredited Internal Medicine Residency program. Those having completed their residency must be either ABIM board eligible or board certified.
Our institution sponsors J1 Visas.
Applications will NOT be considered if any of the above requirements are missing and/or incomplete.
USMLE/COMLEX Transcripts are required. Please request your official transcripts from NBME and upload them with your ERAS application.
Please Note
Observership or externship opportunities are not offered at this time.
Memorial Healthcare System (MHS) does not allow for away rotations. We require 100% of your training to occur at MHS, with almost no exception.
Contact Us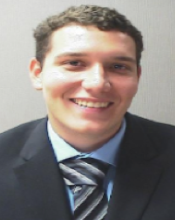 Anthony Suarez
Program Administrator
Infectious Disease Fellowship
Graduate Medical Education
infectiousdiseasefellowshipprogram@mhs.net
antsuarez@mhs.net
754-267-7793
It matters to you. It matters to us.
Quality and Safety Data for Memorial Healthcare System
Our goal is to provide our patients with the information they need to make informed choices for themselves and their families.
View Quality and Safety
You have a Right to Know About Prices
We want to give you the information you need to make important healthcare decisions, including the costs of our services.
View Pricing