John Williams, MD
Internal Medicine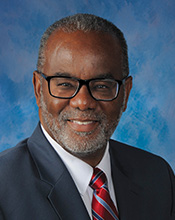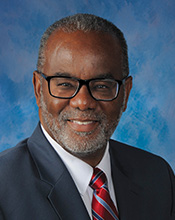 John V. Williams, MD
10081 Pines Blvd Suite #D
Pembroke Pines, FL 33024
954-908-3095
About Me
I am an Internal Medicine physician. I provide preventive care for patients, as well as services ranging from immunizations to colonoscopies. I also specialize in helping people with chronic conditions, like hypertension and diabetes.
When I first meet new patients, I want to know everything about them – from their birth and childhood, up until the day they are sitting before me in my office. I am a huge proponent of preventive care and help my patients develop healthy habits, whether it be related to their lifestyle, diet or helping them figure out how to fit more exercise into their daily routines.
I am also a passionate supporter of the M.A.M.A. (Much Aspired Much Achieved Scholarship Program, Inc.) medical mission and scholarship program, both of which are in honor of my mother-in-law. Each year, I lead a medical team to Jamaica, where we provide medical care, supplies and support to communities that need it.
I worked in private practice in South Florida for many years. I also served as chief of staff at Golden Glades Hospital and vice chief of staff at Parkway Regional Hospital. Throughout my career, I have also taught medical students, young doctors and other medical professionals at the University of Miami, Barry University and NOVA Southeastern University.
Hospital Affiliations
Gender
Education
Education
Columbia Univ College Of Physicians & Surgeons, 1981
Residency
Univ Of Miami-Jackson Memorial Med Ctr, 1984, Internal Medicine
Fellowships
Certifications
American Board of Internal Medicine-Internal Medicine