Raquel Prol, DO
Internal Medicine, Hospitalist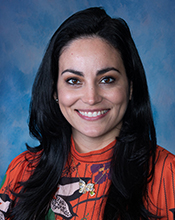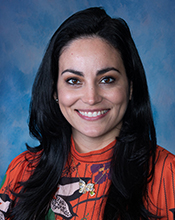 Team Health Hospitalist Division
703 North Flamingo Road Suite 1-400
Pembroke Pines, FL 33028
954-844-1310
About Me
I am an internal medicine physician at Memorial Healthcare System. I care for patients with a variety of illnesses and provide preventive care. Some of the most common conditions I treat include hypertension, diabetes, hyperlipidemia, chronic kidney disease, obesity, depression, thyroid disease and infections (skin/soft tissue, upper respiratory, urinary, etc.).

A big part of my focus is on preventive medicine and ensuring that patients have health screenings that help to catch any concerns early on.

I have always admired physicians and chose to pursue a career in medicine because it combines all things I love: leadership, dedication, science, medicine, critical thinking and direct patient care. Internal medicine also allows me to treat patients with a variety of conditions and focus on each patient as a whole person.

To care for others, you must see them as total beings and not just a diagnosis. I build relationships with my patients and want them to feel comfortable and confident in coming to me for help. My goal is always to provide excellent care that meets their specific needs.

As chief internal medicine resident, I am also involved in resident education and love sharing my knowledge and experience with others as they pursue their career in medicine.
Hospital Affiliations
Gender
Education
Education
Nova Southeastern College of Osteopathic Medicine, 2019
Internships
Memorial Healthcare System, 2020, Internal Medicine
Residency
Memorial Healthcare System, 2022, Internal Medicine
Fellowships
Certifications
American Board of Internal Medicine-Internal Medicine
Awards, Achievements, and More
Presentations
Leonso-Bravo A., Brown K., Prol R., Rawat R., Khunger A., Bromberg R., "A Rare Case of Latent Tuberculosis Reactivation Secondary to COVID-19 Infection", 2021: Case report, pending review to Journal of Infectious Disease for publication.


Prol R., Lemos, J.C., "A Life-Threatening Worm Infestation After Myasthenia Gravis", 2020: Abstract Poster Competition, ACP Florida Division.


Prol R., Serrano E., Gao, S., "A Tale of Two Cities: Comparison of Air Quality Between Los Angeles and Miami Metropolitan Areas", 2012: 1st Place oral presentation, Undergraduate Student Symposium, Nova Southeastern University.