Aaron Nunez, MD
Family Medicine, Hospitalist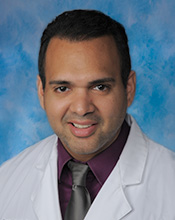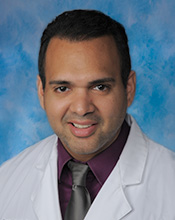 Team Health Hospitalist Division
3501 Johnson Street
Hollywood, FL 33021
954-265-1569
About Me
Dr. Aaron Antonio Nuñez is a hospitalist board certified in family medicine. He earned his medical degree at St. George's University School of Medicine in Great River, New York, in 2013. He then completed the UAMS West Fort Smith Family Medicine Residency Program in Fort Smith, Arkansas, in 2017.
Prior to moving to South Florida, Dr. Nuñez worked as hospitalist at Sparks Regional Medical Center in Fort Smith, Arkansas. He also worked as a physician at Select Specialty Hospital Long Term Acute Care, Healthsouth Rehab Hospital Facility and Johnson Regional Medical Center, all located in Arkansas.
Hospital Affiliations
Gender
Education
Education
St George's University School Of Medicine, 2013
Residency
University of Arkansas for Medical Sciences, 2017, Family Medicine
Fellowships
Awards, Achievements, and More
Professional Organizations
American Medical Association
American Academy of Family Physicians
Presentations
Blaszka, M., Nunez, A. (2011). "Wilson's Disease presentation in a patient with Liver Disease: A Case Series and Review". Oral Presentation presented at: Woodhull Medical Center, Brooklyn, NY.
Kumar, S., Nunez, A. (2012). "Cocaine Induced Cardiomyopathy Versus Takotsubo Cardiomyopathy: A Case Series and Review". Oral Presentation presented at: RUMC; Staten Island, NY.