Batya Goldwaser, MD
Oral Maxillofacial Surgery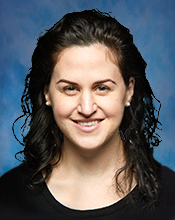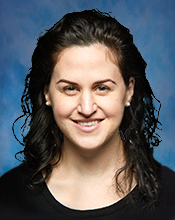 Oral Facial Reconstruction & Implant Center
21110 Biscayne Blvd Suite 305
Aventura, FL 33180
305-932-4957
Oral Facial Reconstruction & Implant Center
5531 North University Drive Suite 104
Coral Springs, FL 33067
954-227-4894
Oral Facial Reconstruction & Implant Center
1 SW 129th Avenue Suite 400
Pembroke Pines, FL 33027
954-432-5560
About Me
I am an oral and maxillofacial surgeon at Memorial Healthcare System. I care for patients who need extraction of their impacted wisdom teeth, dental implants, bone grafting, jaw pathology, reconstructive jaw (orthognathic) surgery, and patients with facial trauma.
I wanted to be a physician from a young age. I struggled with my own dental and jaw problems, so I spent a lot of time in oral and maxillofacial surgery offices. It was there that I learned of the amazing things that can be done to help people avoid some of the problems I faced and to fix existing issues.
I graduated from both medical and dental school at Harvard, and have medical, dental and anesthesia licenses. This makes me uniquely trained to treat a wide range of conditions in various settings – from dental focused work in an office to more complex surgery of the face in a hospital.
Having been a patient myself, I understand how scared and helpless it can feel to have someone work on your mouth or face. I take great care in making sure my patients feel at ease. I want them to be a partner in their care, and feel empowered to ask questions and be involved in the treatment plan.
The face and mouth play a big part in our every day lives, as well as our self-image and self-esteem. That is why any problem in this area – however big or small – can be devastating. It's rewarding to be able to correct these issues for patients and see the difference my work makes in their lives.
Hospital Affiliations
Gender
Languages
Education
Education
Harvard Medical School Harvard University, 2012
Harvard University School Of Dental Medicine, 2009
Internships
Massachusetts General Hospital, 2010, Oral Maxillofacial Surgery
Residency
Massachusetts General Hospital, 2015, Oral Maxillofacial Surgery
Fellowships
Certifications
American Board of Oral and Maxillofacial Surgery-Oral Maxillofacial Surgery
Awards, Achievements, and More
Research
Please view Dr. Batya Goldwaser's publications on
PubMed
.
Professional Organizations
American Dental Association
Omicron Kappa Upsilon (OKU) National Dental Honor Society
American Association of Oral and Maxillofacial Surgeons
American College of Oral and Maxillofacial Surgeons
American College of Surgeons
American Medical Association
Alpha Omega International Dental Fraternity
Presentations
Goldwaser BR. Risk factor assessment for the development of osteoradionecrosis.
2006 AAOMS 88th Annual Meeting, San Diego, CA
Goldwaser BR. Novel Device for Automated Continuous Distraction Osteogenesis: Preliminary Results in Minipigs. 2008 AAOMS 90th Annual Meeting, Seattle, WA
Wrzosek MK, Laviv A, Goldwaser BR, et al. Analysis of Resident Time Spent in Traditional Versus Virtual Treatment Planning for Orthognathic Surgery
2015 AAOMS 97th Annual Meeting, Washington, DC