Alexandra Da Rocha Hensley, MD
Internal Medicine, Hospitalist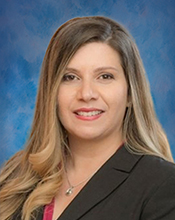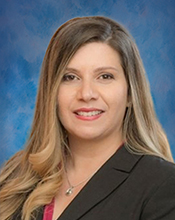 Alexandra Da Rocha Hensley, MD PLLC
2100 East Hallandale Beach Blvd Suite 303
Hallandale, FL 33009
909-265-9522
About Me
Alexandra Da Rocha Hensley, MD, is an internal medicine physician who provides patient care with an empathetic approach. At her private practice in Hallandale, Florida, Dr. Da Rocha Hensley offers comprehensive medical care for adults, including annual physical exams, in-office procedures, and sick care.

As an internal medicine physician, Dr. Da Rocha Hensley is especially attuned to the needs of adults, with some of her areas of specialty being women's wellness, menopause support, and bioidentical hormone replacement.
Dr. Da Rocha Hensley is a longtime Floridian who earned her Bachelor of Science in biology, Master of Science in nutrition, and Doctor of Medicine at Florida State University (FSU) in Tallahassee, Florida. She completed her internal medicine residency at Tallahassee Memorial Hospital and worked in other Florida medical facilities, including Capital Regional Medical Center in Tallahassee, Northwest Medical Center in Margate, and Good Samaritan Medical Center in West Palm Beach, before starting her private practice in 2021.

Dr. Da Rocha Hensley is fluent in English, Portuguese, and Spanish, and she's happy to converse in the language that makes her patients comfortable.
In her free time, Dr. Da Rocha Hensley enjoys gardening, attending FSU football games, and spending time with her family.
Hospital Affiliations
Gender
Education
Education
Florida State University, 2015
Residency
Tallahassee Memorial Hospital - FSU COM, 2018, Internal Medicine
Fellowships