HypnoBirthing Class (Memorial Hospital Miramar)
Event Details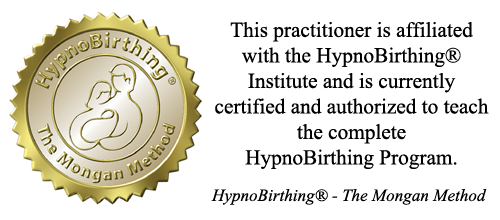 .HypnoBirthing® teaches women to relax quickly with uterine contractions, facilitating the opening of the cervix and the descent of the baby.
Women and their birthing companions are taught :
how the mind and emotions affect the body

why labor hurts and why it doesn't have to

releasing fear, the enemy of labor

preparation of mind and body for birthing

developing ultimate-depth relaxation

understanding the stages of labor

tapping Nature's own relaxant

breathing the baby down for a gentler birth
The class can be taken as soon as the end of the first trimester.
This class is a total of 5 sessions:
Class 1 of 5
Monday March 02, 2020
Class 2 of 5
Monday March 09, 2020
Class 3 of 5
Monday March 16, 2020
Class 4 of 5
Monday March 23, 2020
Class 5 of 5
Monday March 30, 2020
Payment for Class
You can pay online with a credit card when you register for the class or contact us for other arrangements 954-538-5180 | mhmchildbirthed@mhs.net
Refund Policy
We make every effort to accommodate requests to reschedule classes. Please note that classes fill up quickly and availability may be limited. If you are unable to attend a class and would like a refund, a one-week notice is required.
If you have questions contact: 954-538-5180 | mhmchildbirthed@mhs.net